Tradesman Manufacturing
HVAC Manufacturing in Canada and the United States since 1986.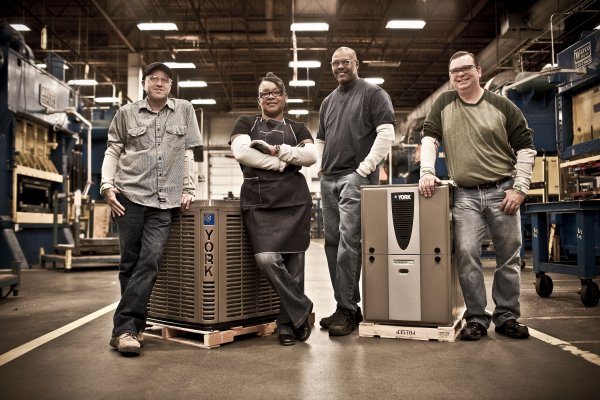 ABOUT TRADESMAN HVAC MANUFACTURING
Tradesman Manufacturing Founded by Henry Warkentin in 1986. From our humble beginnings in a 4,000 SQFT shop, we began manufacturing ductwork and round fittings for the HVAC industry. Today, Tradesman operates out of our 120,000 SQFT manufacturing facility in Lethbridge, we are proud to still be a family-owned local business, HVAC Manufacturing that maintains the values and key principles that have allowed us to grow into the HVAC manufacturing industry leader that we are today.
OUR VISION
To be the industry leader in our products and service, and continue to improve and look for new ways to make a difference.
OUR MISSION
To provide an excellent and rewarding environment and experience for our employees and customers while keeping our values in mind.
HVAC TRADESMAN INDUSTRY COMMITMENT TO SAFETY
We, at Tradesman Manufacturing, are committed to a proactive health and safety program aimed at protecting our staff, our property, our customers, contractors, the general public, and the environment from injury or loss. Employees at every level are responsible and accountable for the company's health and safety performance. Active participation by everyone, everyday is necessary for the safety excellence this company expects.
QUALITY SERVICE
We will strive to manufacture products that both we and our customers can be proud of while continually trying to improve. We will offer the service to others that we would hope to receive ourselves.
CARING AND COMMUNITY
Tradesman are proud of the places where we live and work in. We have enjoyed being part of community events and strive to incorporate fundraising and participation where we live.
INTEGRITY
You can count on our word. Our passion drives us to do what we say we will do to the best of our ability. We believe in honesty and accountability with our services. 
ADAPT TO THE FUTURE
Tradesman Manufacturing strives to continually improve and make changes that will further benefit our team and our customers.