Tradesman HVAC Boots
ORDER OUR HVAC BOOTS FROM ONE OF OUR TRUSTED DEALER PARTNERS
locate A Dealer
Purchase available through authorized dealers!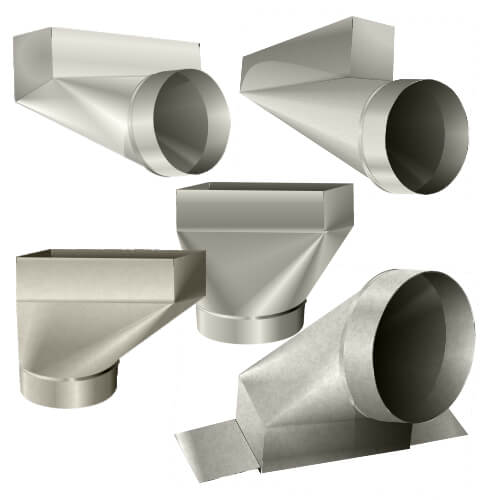 All HVAC Boots are made with Rolled Safety Hems
Our HVAC boots mitigate liabilities and protect your customers (young families) from cutting themselves on vent edges!
100% Laser Cut
Our boots are 100% laser cut for extremely accurate fitments and consistency.
Snaplock Fittings
Our boots are made to fit Tradesman snaplock pipe, saving you time on your next install!
Custom Sizes
Custom sizes available upon request to suit any and all applications!
same price!
Our boots are the same price as a non-rolled boot! It's a no brainer to install Tradesman standard safety boots!
Ready To Become A Dealer?
Book a meeting with Tradesman today!




SAVE ON INSTALL TIME!
Our products are designed to mitigate liability while saving you time installing keeping more profit in your pocket!
Mitigate Backorders!
We ensure our orders are shipped to your suppliers so you can continue to run your bussiness smoothly! 
24 Hour Response
Have a question about how to install something or about a product? We get back to all inquires within 24 hrs.
Superior Products
We continually push the standard of both quality and safety. Check out our boot fittings all boots come with rolled safety edges!
Long Term Business Partners
We take deep pride in developing long term working relationships! If you're an HVAC dealer that wants the best HVAC products available, contact us today! 
Working To Be Carbon Neutral
Our team works hard to minimize our carbon output and are working to be 100% carbon natural.
Supporting Canadian Steel
We support the Canadian Steel Industry and keep over 8 million lbs of steel in stock! 
Canadian Owned & Operated
Founded in 1986 we are Canadian-owned and operated!